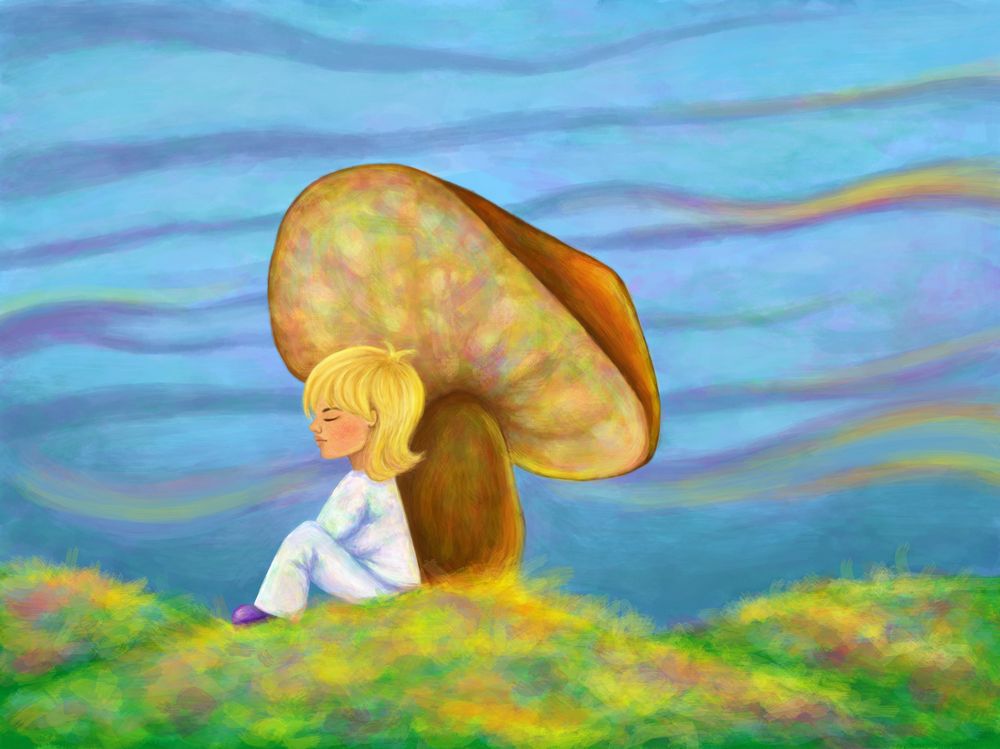 See Full Size
Rejection
Portrayal – A little girl, outside and away from the home. Looking like she was just rejected but putting up a facade that instead says she's "angry" and independent, and has no need for those whom she depends on.
She has her back to the home in protest. And, at the same time is sitting behind a giant mushroom which serves as a good enough object to put something solid between her and her home. A way of rejecting her home back. Home of course represents her parents, the ones she desperately needs but who fail her time and again.
Although she looks stoic and strong, the tension in her body gives her real emotional state away. It serves to hold in the hurt and protect her from the unbearable and intolerable feelings that she can't do anything about, until such time that someone mature can come along and provide her with enough safety to release it.
"One of the worst states to be in, is to be ignored or rejected. Obscurity like insecurity, kills!"
― Bernard Kelvin Clive

POST YOUR EXPERIENCE
Share your tips, wisdom and personal journey dealing with your emotions and make a difference to the community. To submit a post, click here.




THE EMOTIONAL EATING WEBSITE (ALL FREE)
The Eating Love Guide has helped many people regain control of their eating patterns, resulting not only in weight loss but also better health and improved self-esteem. To read it online, click here.